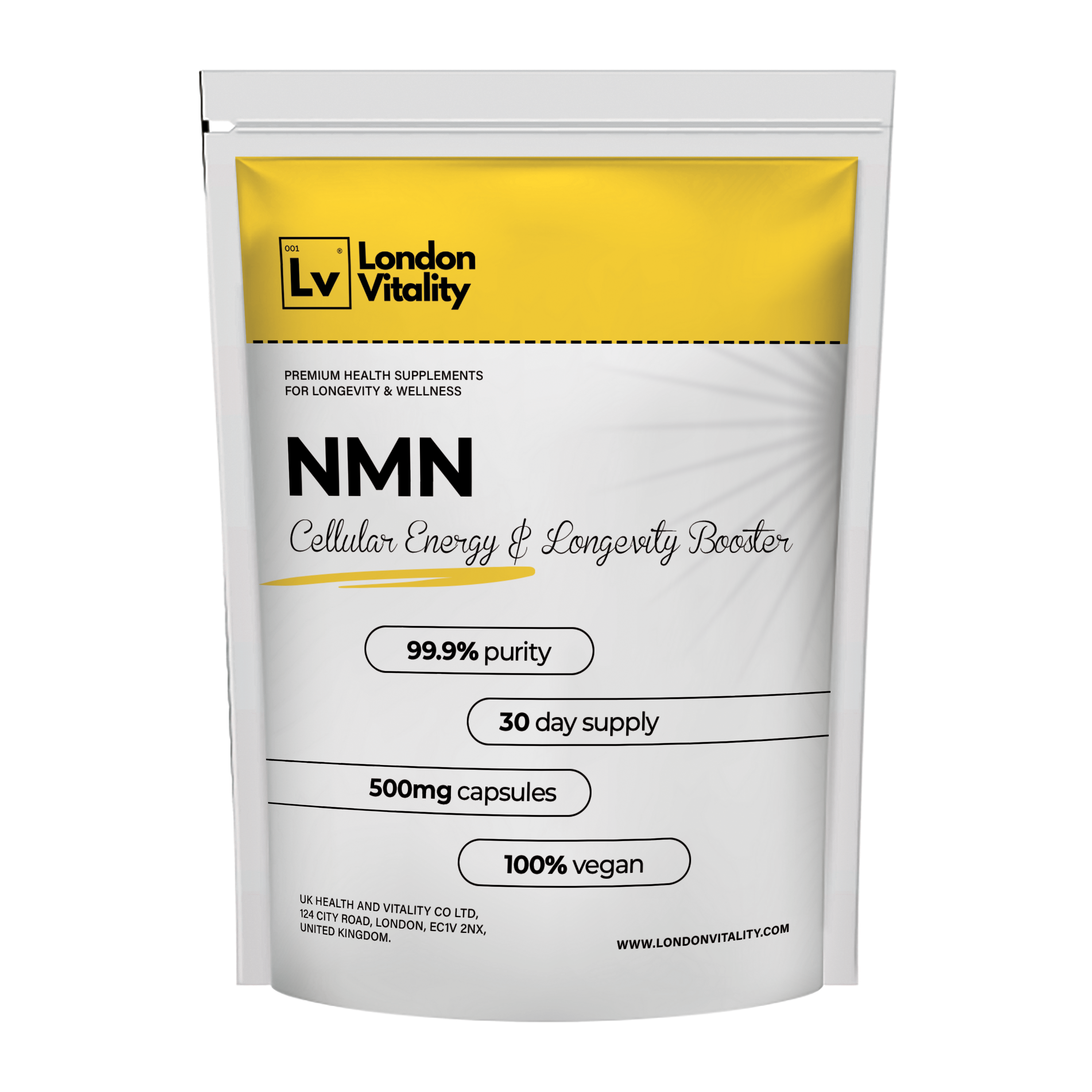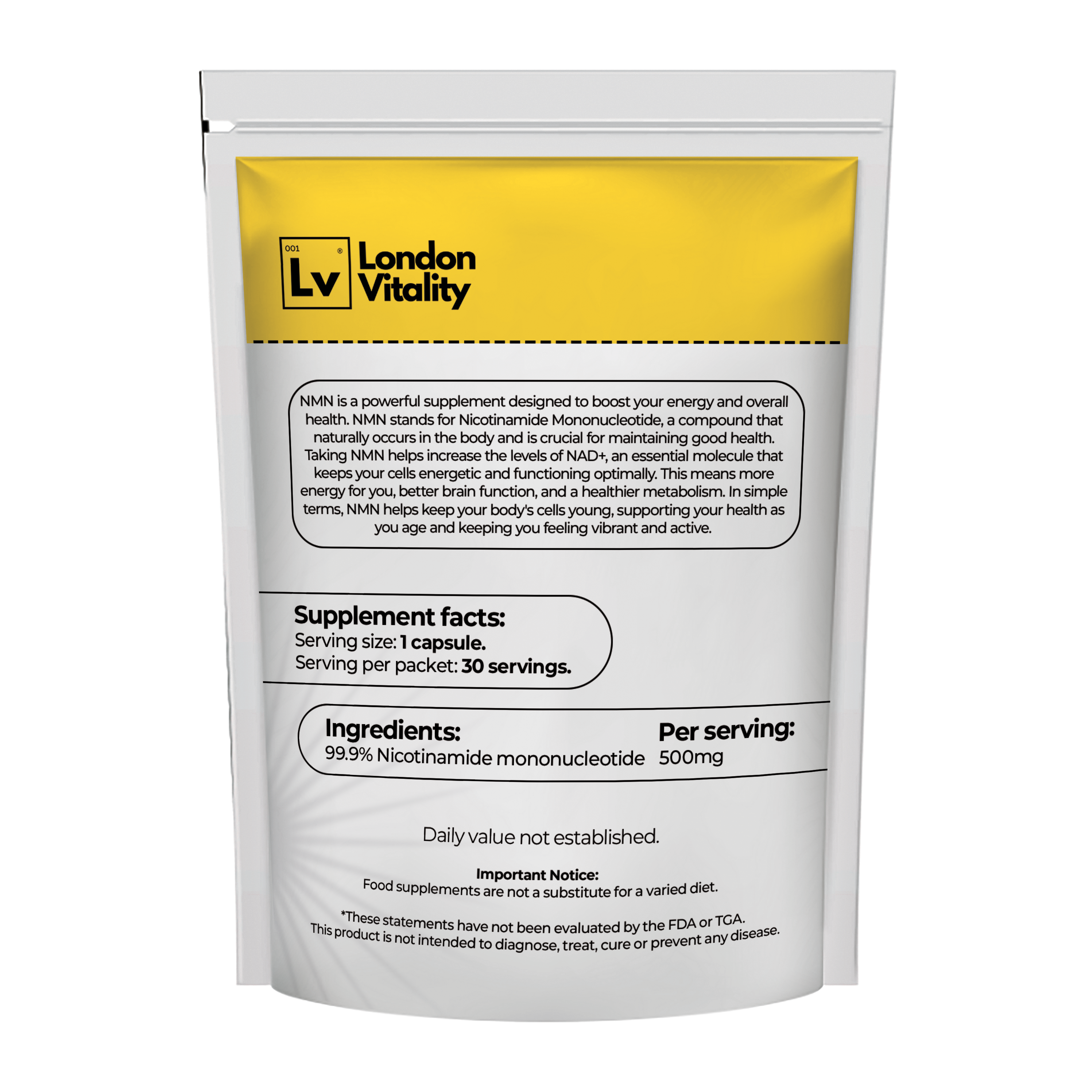 NMN: Cellular Energy & Longevity Booster
Boost Your Energy, Improve Sleep Quality & Enhanced Endurance.
We would like to think that the days of paying for delivery are over.
If you don't love our supplements, simply send them back for a full refund.
NMN is a powerful supplement designed to boost your energy and overall health. NMN stands for Nicotinamide Mononucleotide, a compound that naturally occurs in the body and is crucial for maintaining good health. Taking NMN helps increase the levels of NAD+, an essential molecule that keeps your cells energetic and functioning optimally. This means more energy for you, better brain function, and a healthier metabolism. In simple terms, NMN helps keep your body's cells young, supporting your health as you age and keeping you feeling vibrant and active.

What are the ingredients?
Why choose London Vitality?

Where to start? We offer the perfect combination of unmatched quality, unbeatable prices and free express delivery. We're so confident that you will love our supplements that we offer 100 day returns on all orders.
How long will it take to arrive?

Orders are dispatched within 24 hours and with our free express delivery and usually make it to our customers the next day. Our packages are letterbox friendly.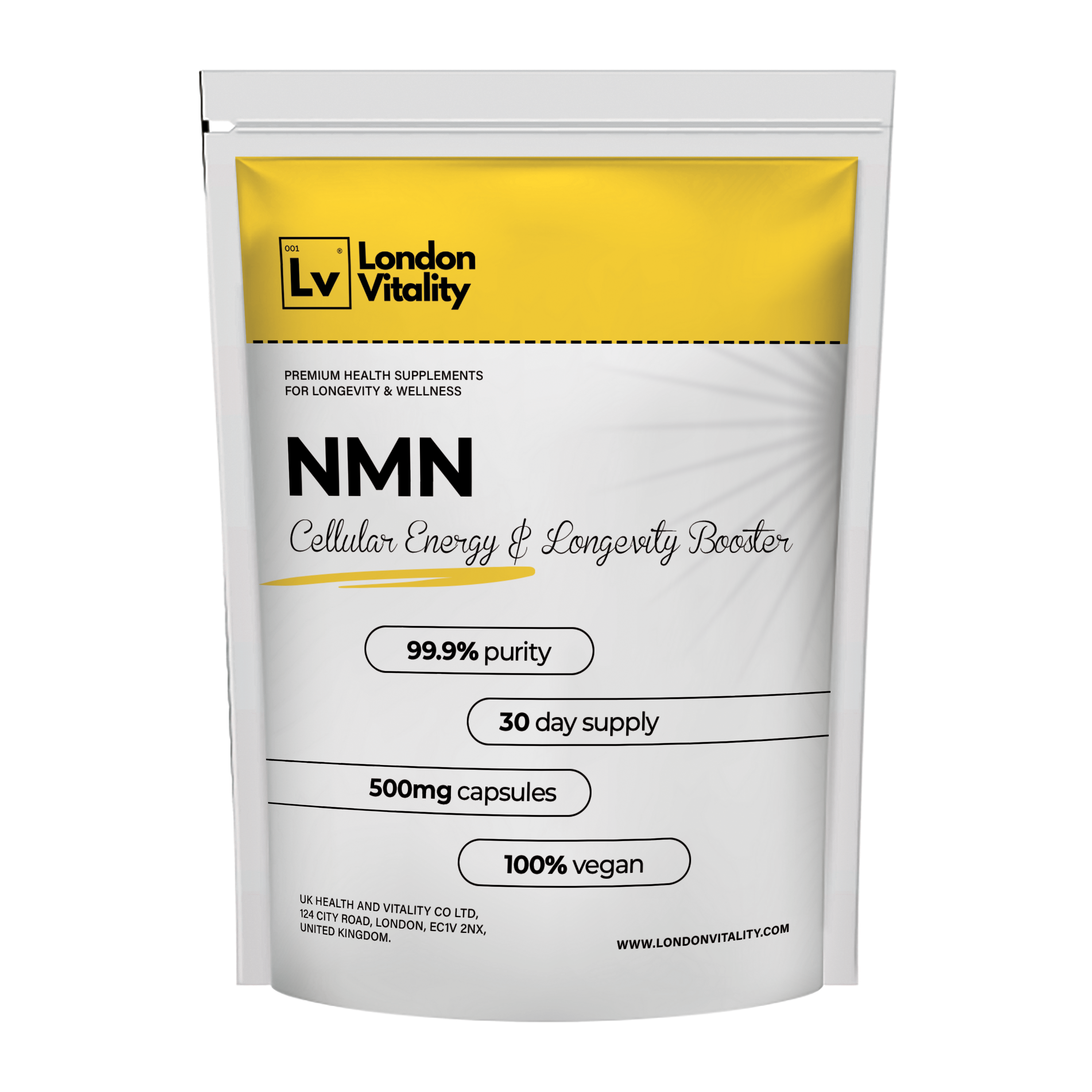 96%
of our customers
Love our vitality supplements and all of the potential benefits that they offer.
84%
of our customers
Have made a repeat purchase and have incorporated our supplements into their daily routines.
77%
of our customers
Have tried or currently supplement a combination of two or more of our vitality products.
This product has no reviews yet.